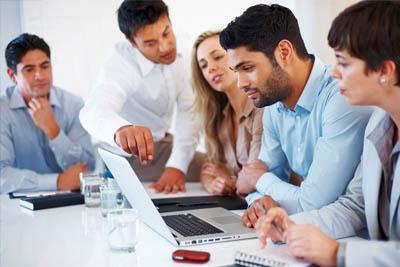 Troth and Ally partners with you to provide time and cost-effective permanent Staff Hiring solutions. We use a recruitment process that aims at understanding the client company's culture, analysing the requirements of each job, attracting qualified individuals using traditional and innovative methods, screening and selecting applicants, checking references, building and negotiating the right remuneration package.
We have a large pool of skilled consultants in multiple technologies and functions who have been instrumental in writing the success stories. Our exceptional customer service, career opportunities and results oriented approach to employment enable us to create the right fit for both our customers and employees. Troth and Ally HR Staffing serves all hiring needs, while partnering with our customers to meet their skill requirements and selectively matching our field staff to each assignment. Troth and Ally sources candidates through internet job boards and social networking sites enabling recruitment activity to occur in real time. Our HR Solutions can provide qualified, professional and experienced candidates from junior executives through to CEO level.
At Troth and Ally, we understand the importance right staffing and thus work on finding the most experienced and dedicated individuals for your company. That is why we creatively source and recruit candidates through networking, referrals, industry and academic associations, and online resources.
TA HR Services will help you find and place candidates that are a right fit for the available respective positions in your company. We have an established process in place that identifies potential candidates, evaluates their qualifications, and presents you with a list of capable and experienced candidates.
Stop fussing - Contact us now and let one of our experienced professionals create a customized plan for securing the right candidate for your company.
Submit a request online or call Phone Number.
Recruitment Process